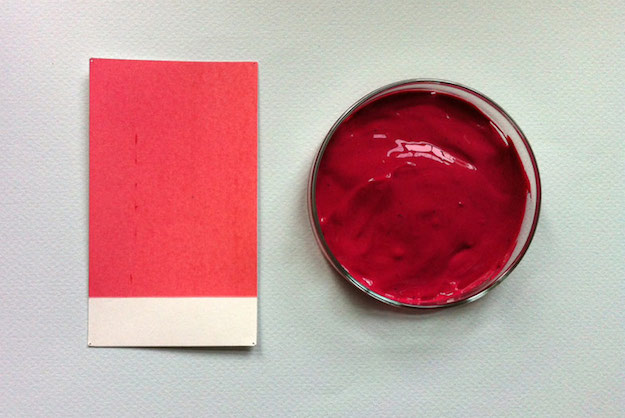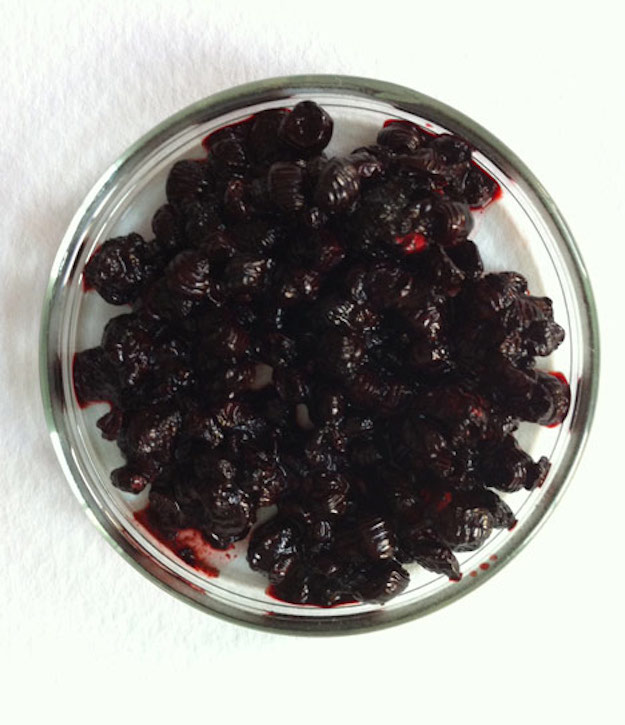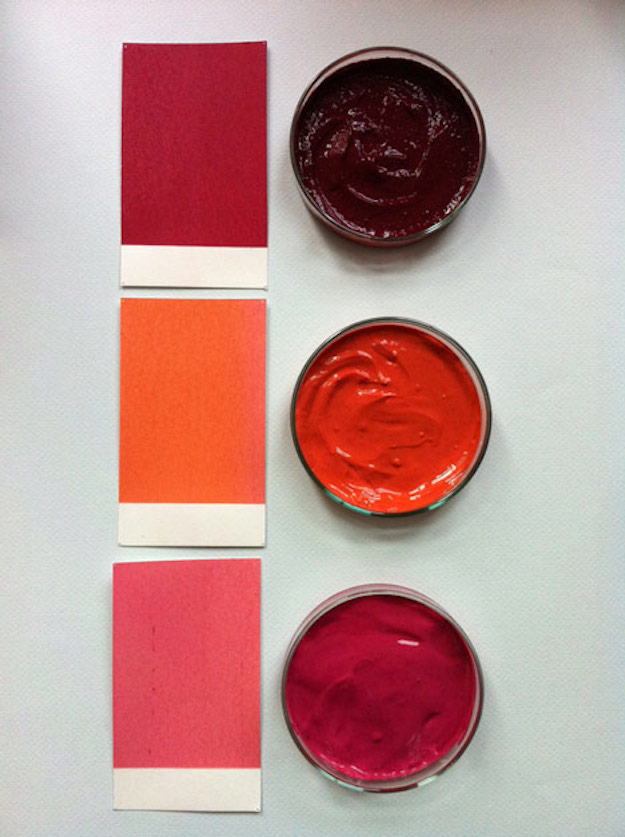 Graphic design graduate Evelien Crooy has created her own organic ink using female cochineals. These tiny beetles are often found in South America and have been used for centuries to produce a red-colored dye called carmine. Carmine is often used as a coloring agent and it's what gives Aperol that bright reddish orange color.
The tiny insects were mixed with salt and natural acids to produce various shades of red. Crooy also ensured that the consistency of the paint was suitable for silkscreen printing.
Crooy played with the notion of screen printing the cover of her book using the special inks. The book itself features photos of products that contain cochineal, including sweets, cosmetics and beverages.
Recently, a Dutch design studio used squid ink to produce a book that would bring nautical stories to life continuing on this trend of art supplies created by nature.